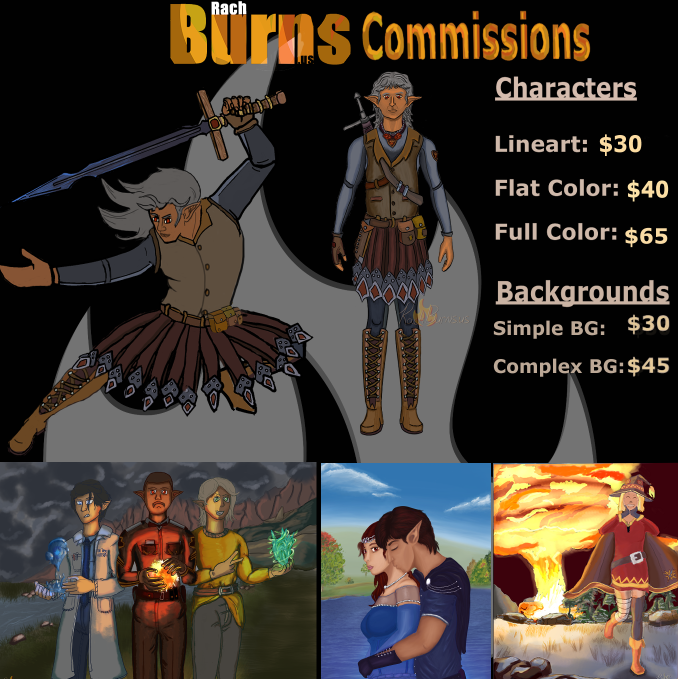 (Non-Refundable) Half Payment before I begin

Character + Background (if desired) = Price

Paypal only
No mature themes
No cars, robots, or machines
Additional details may require additional fee.
Low resolution examples available by request
After payment, the art is yours to do what you will; if re-posting please link back to RachBurns.us

As the artist, I also have the right to do as I will with the image (examples on sheets, posted on my websites, etc) unless specific agreements have been made
Character
-(1) Lineart: $30
-(1) Flat Color: $40
-(1) Full Color Character: $65
Extra (Painted) Characters: $30
(Up to 3 characters in an image)

Clothes and Weaponry per character:
1 shirt, 1 jacket, 1 belt, 1 trousers (or dress), 2 boots, 2 blades or guns
After that; $5 for each extra

Background
Simple Background: $30
Complex Background: $45
Items without characters: Negotiable

Are you ready to order a drawing? Contact me at ra**@ra*******.us with the title "Commission" and we'll chat!